Kids Creative Bottle Sand Art Toy
-
A FANTASTIC CREATIVE GIFT FOR YOUR KIDS THIS CHRISTMAS, HOURS OF FUN!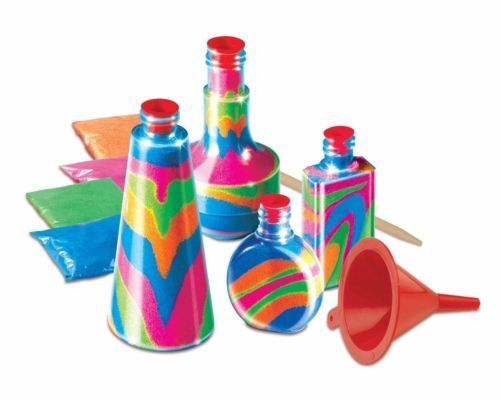 -
BOTTLE SAND ART CRAFT SET
Details:
Kids will have fun creating their very own unique sand art bottles.
Coloured sand can be gradually layered into each bottle to create colourful and individual designs.
Four plastic bottles of different shapes and sizes with stoppers.
4 bags of different coloured sand
Funnel
Spoon

Tool

Suitable for ages 3+