---
Anyells Professional 60pc Make Up And Vanity Box Set
-
THE ULTIMATE MAKE UP SET FOR YOURSELF OR FOR THAT SPECIAL GIRL IN YOUR LIFE!
-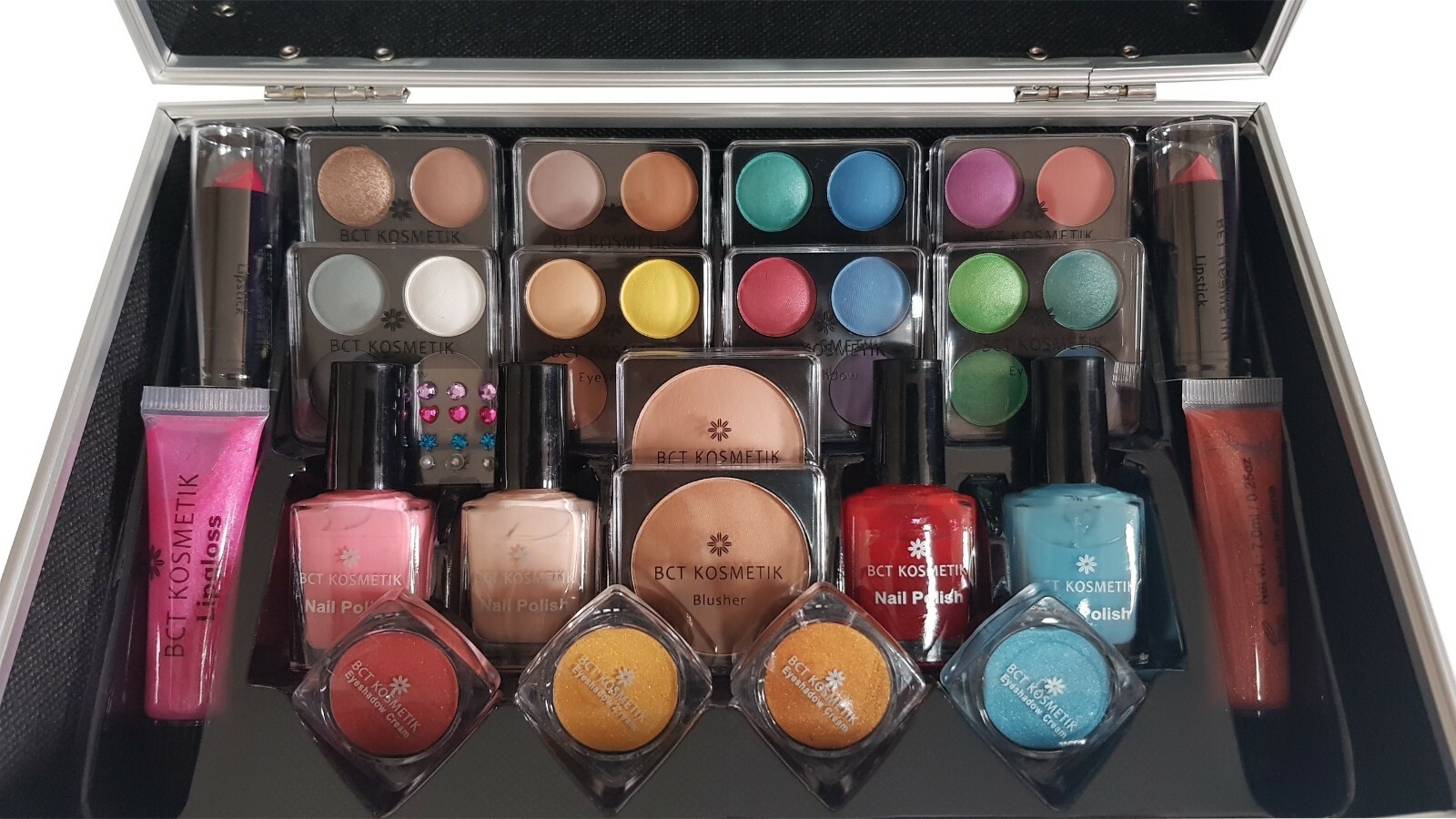 60 Piece Vanity Case with a wide range of cosmetics stored inside, in a variety of shades and styles

This set comes presented in a stylish and sturdy case, which makes it perfect for taking with you wherever you go, from holidays, long trips, or simply on a weekend away. With the included tools and cosmetic items, this set will give you everything you need to adjust your look to the highest possible standard, as well as adding just the right level of definition, for a precise, tailored look. 
8 x Eyeshadow quad palettes (32 individual colours)

2 x Double-ended eye pencil

1 x Double-ended eyebrow pencil

1 x Double-ended lip pencil

2 x Double-ended applicators

1 x Selection nail stickers