Anyells Popular What Am I Family Game For Parties And Christmas
Anyells Popular What Am I Family Game For Parties And Christmas
Regular price
$32.00
Sale price
$22.00
People
are viewing this right now
Get it between
Jun 29
-
Jul 01
Guaranteed safe & secure checkout
Anyells Popular What Am I Family Game For Parties And Christmas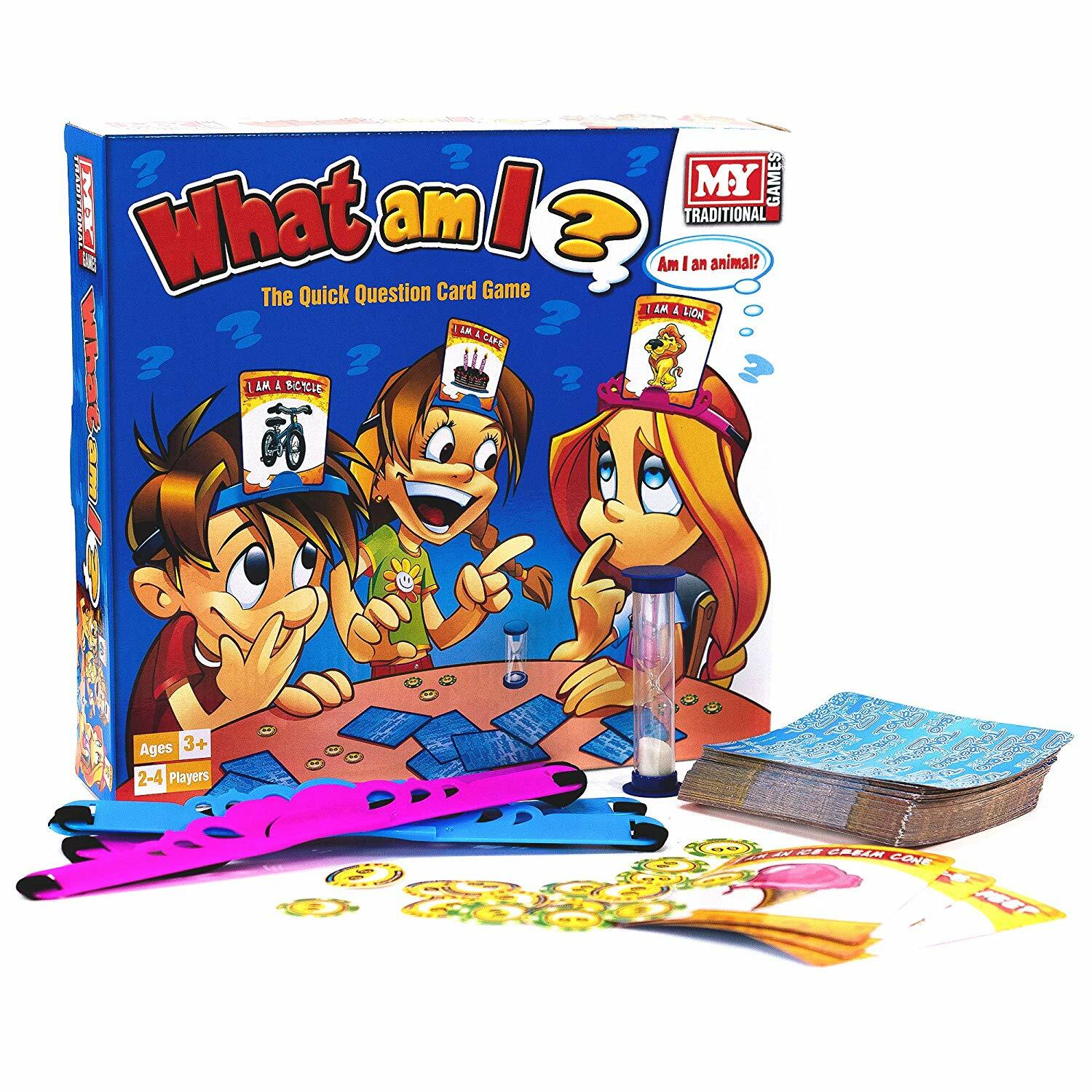 A super fun guessing game for 2 - 4 players from 3-years old
Take turns asking questions & trying to work out what's on your card
A great option to play at parties, family gatherings & Christmas!
Help to develop kids' deductive reasoning skills while having fun
An easy game for kids to play alone or with parents & family
Family games night has never been more fun! Play this M.Y. What Am I? Guessing Game with the whole family for a great evening full of laughs! Perfect for pulling out at parties, family gatherings or busting out at Christmas and because it isn't based on people or celebrities which can become dated quite quickly, it is suitable for the entire family to play - everyone knows what a lion is for example. Included in the box are four headbands, a pack of different picture cards, and a timer as well as a full set of instructions.
Playing the game is simple! Without looking, everyone picks a card and slots it into their headband before taking turns asking each other "yes/no" questions such as "Am I an animal?" or "Do I have wheels?". The first person to guess their card correctly wins the round! Rinse and repeat as many times as you like! You can even make the rounds more challenging by putting on the timer and try to guess within one minute! 
Guessing games like this aren't only fun but can help to develop a child's deductive reasoning skills - the process of coming to a conclusion using gathered information or statements. It can help to boost their self-esteem when they get the answer right and also helps to improve communication skills. But beyond this, it's also just good fun and an ideal game for the entire family - even granny! 
-
Manufacturer's description:
Without peeking, each player takes a card and places it in their headband. In turn, each player then asks the other players questions to determine what is on their particular card (attached to the headband above them!). Don't forget you are in a race with the minute timer! Great fun and excellent for developing deductive reasoning skills. Fabulous for parents to join in and super fun at parties. Full instructions included.
Similar products
Customers who viewed this item also viewed
Shipping And Delivery - Free Delivery Cost Inside The UK As Standard.

Anyell