Anyells Luxury 12pc Bath Bomb Set And Cruelty Free
-
THE PERFECT LUXURY BATH BOMB SET FOR YOU OR THE PERFECT GIRL IN YOUR LIFE!
-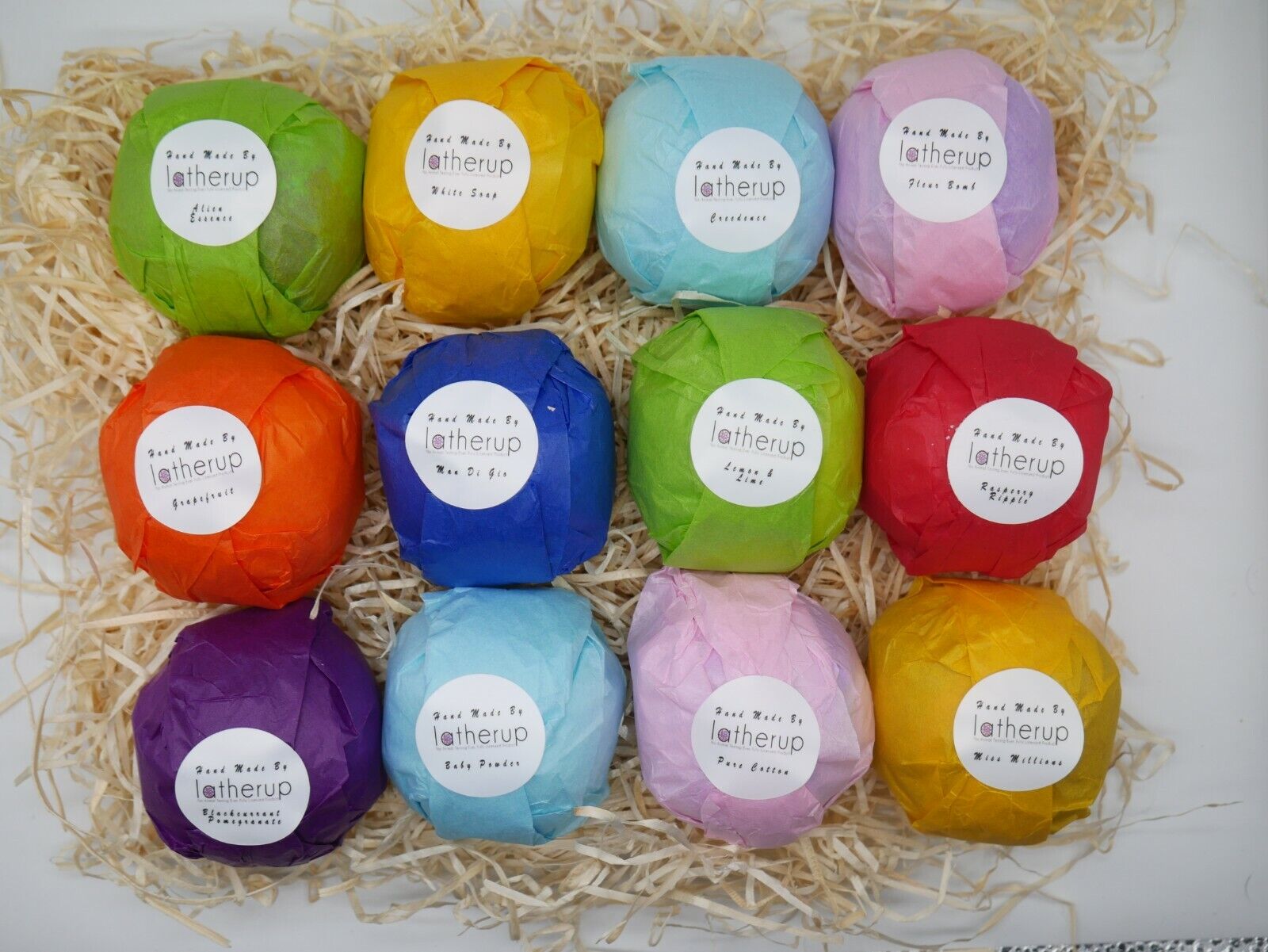 (Pack of 12) Anyell Bath Bombs, 12 Packs Bath Bomb Gift Set Description
Anyell Bath Bombs, Fizzies Body Moisturize, Perfect For Bubble & Spa Bath, Pure Natural Scents, Handmade Day Gift For Kids, Mom, Girlfriend, Friends, Family
♥ 12 PIECES BATH BOMBS GIFT SET ♥ 12 count bath bombs in one box, 2.5 oz large for each, Freesia, Vanilla, Grapefruit, Forest Incense, Rose, Chamomile, Cold Water Fragrance, Orange, Coconut, Lavender, Grape, Victoria's Secret. The 6 pieces bath bombs, each with different colours and longer-lasting fragrances, make bath time fun and exciting for kids. Different scents meet different requirement, exquisite package can be a great choice for girlfriend, kids, women, men.

♥ CHARMING AROMA♥ Anyell bath bombs for kid have a charming fragrance, which is mainly derived from the added pure natural essential oils and sea salt. The rich fragrance makes you feel as if you are surrounded by flowers and the scent lingers on your skin. Use our bath bombs to have a wonderful bathing before going to bed, you can have a relax and fall asleep with the Charming fragrance.

♥ NATURE, SAFE AND HEALTHY♥ : 12 Pcs handmade bath bombs with natural ingredients to moisturize dry skin and for relaxing, fun and fizzy bath. All natural ingredients in each bath bomb including sea salt, shea butter and coconut oil to moisturize dry skin, no toxic fragrance and it's safe for everyone. All materials are completely soluble in water, No colouring will stain your skin nor your tub.

♥ FIZZING SHOWER BUBBLE & VIBRANT COLORS♥ The Amount of colourful bubble of Anyell bath bombs will fill with your bathtub when the bath bombs quickly dissolved in water, the fragrance and soft bubble will relaxing your body and mind. Our bath bombs has hundred times of bath experiment, to show you impressive bubbling effect and extraordinary colour of water.

♥ BEST GIFT IDEA FOR ALL OCCASIONS ♥ Anyells bath bomb set is very suitable as an excellent birthday gift for women, men, mothers, girlfriends, wives, kids, boys and girls. Of course, it is also suitable for Thanksgiving. Christmas, Valentine's Day, Easter, Mother's Day and Father's Day. The best gift for people in all ages.