Anyells Beautifully Straight Icing Fondent Cake Scraper
Anyells Beautifully Straight Icing Fondent Cake Scraper
Regular price
$26.00
Sale price
$15.00
People
are viewing this right now
Get it between
Jun 29
-
Jul 01
Guaranteed safe & secure checkout
Anyells Beautifully Straight Icing Fondent Cake Scraper
.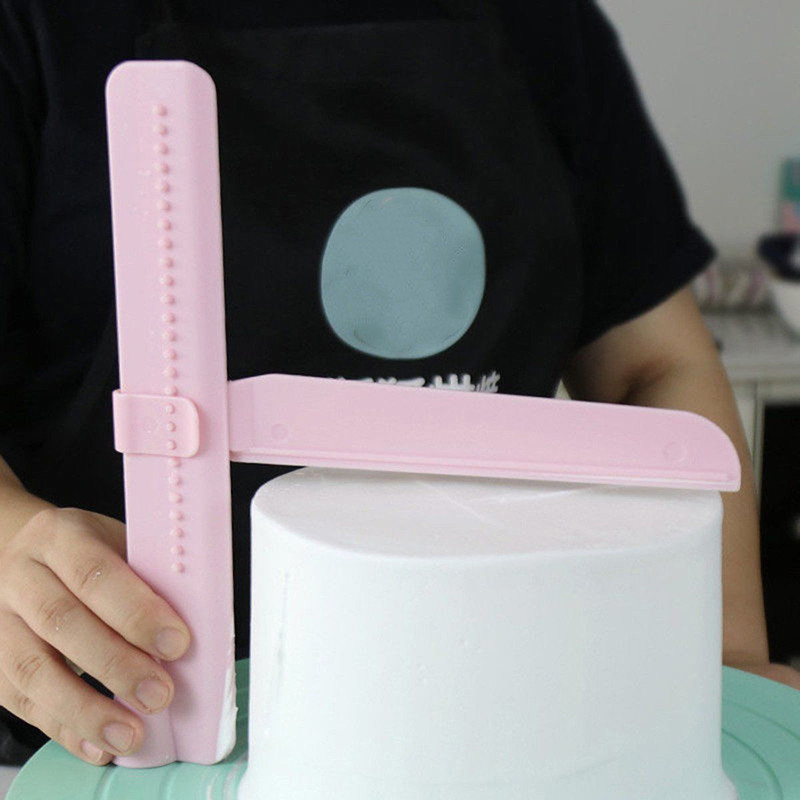 .
Produce flawlessly iced cakes with this brand new revolutionary cake scraper.
The froster is an adjustable cake scraper that enables easy application of frosting and buttercream.
With this scraper, you can create ultra clean and sharp edges to a professional standard. It's never been quicker or easier to get perfect results. The froster can frost up to an 8" high cakes, both round and square tiers. It's a must-have addition to your baking tool collection. You'll wonder how you ever coped before! Made from FDA plastic, this scraper is strong, durable and dishwasher safe. It's also available in Pink or Blue. Please note, it is advised to use a silicone or plastic, non-abrasive spatula to remove excess buttercream to avoid damaging the froster
Approximate Measurements:
Scraping surface is a little over 8" high (approx. 8 1/8" and 5" across). 
Assembly Instructions:
1. Widen the gap of the riser by using your thumb to open it. 
2. Allow the riser to snap into the pins of the bar at the desired height.
3. Make sure that the bar fits neatly into the groove of the riser.
How to use:
1. Apply a coat of frosting to your crumb-coated cake.
2. Adjust the height of your froster to the height of your cake and with the base flush on the cake stand, begin rotating the stand but keeping the scraper firmly in your grip. 
This will scrape 
off any excess frosting.
3. Add more frosting to any gaps and scrape again.
4. Take an offset spatula and run it over the top centre to remove any markings that the froster has left. 
Similar products
Customers who viewed this item also viewed
Shipping And Delivery - Free Delivery Cost Inside The UK As Standard.

Anyell