---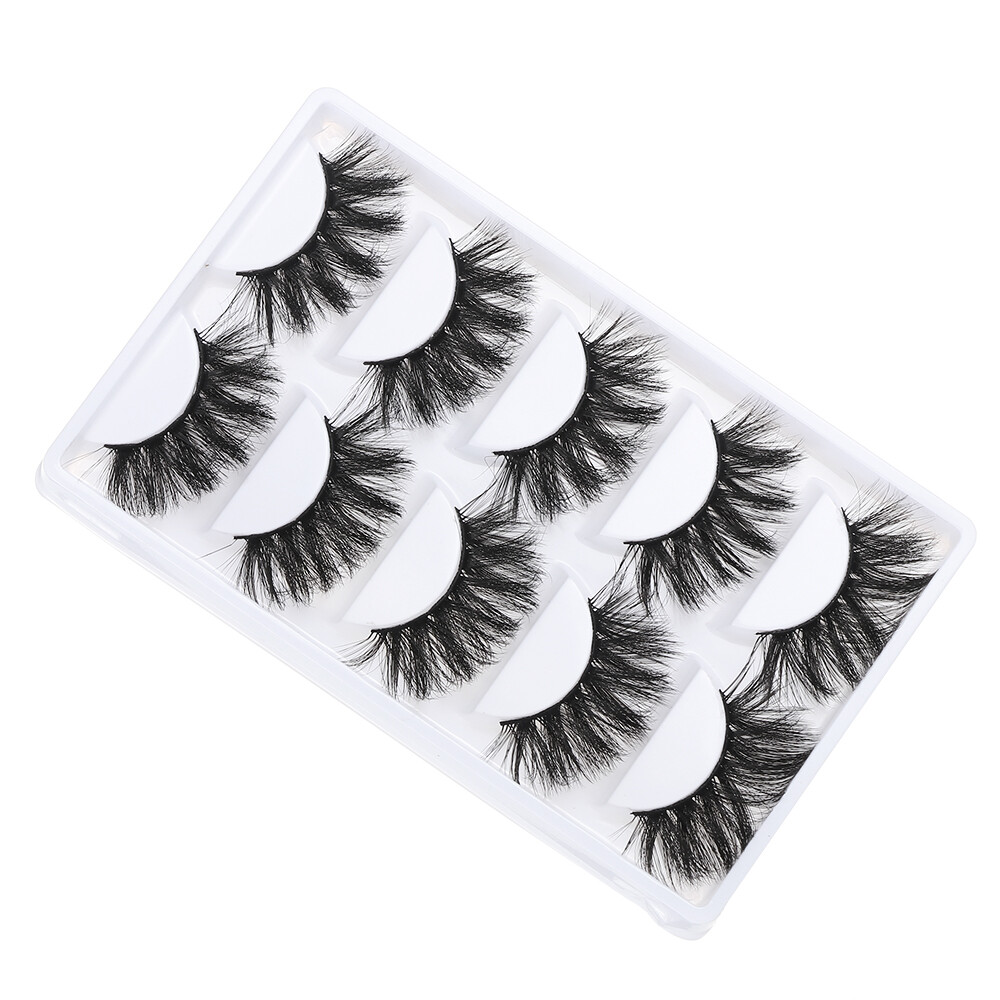 3D Faux Mink Eyelashes.
5 Sets of luxury strip lashes.
Hand crafted using a

 

Faux

 

Mink material to mimic the fluffy texture of mink eyelashes.
Cruelty free
Reusable up to 20 times

 

*if taken care of correctly*

High Quality
Easy to apply
Adhesive not included
How to apply:
Carefully remove lashes from the tray.
Measure the lashes next to your lash line to check fit.
Trim lashes to the length required to fit your eye comfortably.
Apply a coating of lash adhesive to the lash band, wait until adhesive is tacky.
Place the lashes slightly above your natural lashes.