Apple Macbook Air And Macbook Pro Charging Cable And Plug Adapter
Apple Macbook Air And Macbook Pro Charging Cable And Plug Adapter
Regular price
$57.00
Sale price
$23.00
Save $34
Save $34
Save $34
Save $34
Save $34
Save $34
People
are viewing this right now
Get it between
Oct 04
-
Oct 06
Guaranteed safe & secure checkout
Anyells Apple Macbook MagSafe 1 & 2, T & L Shape Charger 45W, 60W and 85W For Macbook Air & Macbook Pro.
PLEASE SEE BELOW FOR PHOTOS ON HOW TO FIND THE CORRECT MODEL.
Please note that your order will come with both the plug adapter and also the charging cable.
The Apple MagSafe 1 & 2 Power Adaptors For MacBook Pro & Air feature an easy-to-use magnetic DC connector and has been specifically designed to be compatible with the Apple MacBook Pro & Air models.
The many benefits to this magnetic connection include preventing the fraying or weakening of the cables over time and should someone accidentally trip over this adaptor, the cord will safely disconnect from your MacBook Pro & Air, leaving it safe and sound.
This innovative kind of connection also helps guide the plug into the system for a quick and secure connection, and the output will have your MacBook fully charged in no time!
You'll also notice that that connection is secure thanks to a helpful LED light located at the head of the Apple MagSafe 1 & 2 DC connectors. It will light up amber to let you know that your MacBook is successfully charging and a green light will then appear to inform you when it's fully charged. 
Provided with the adaptor is a useful AC cord allowing you maximum cord length, while the AC wall adaptor (also provided) gives you an even easier and more compact way to travel. Designed to be the perfect traveling companion, the adaptor has a clever design which allows the DC cable to be wound neatly around itself for easy cable storage.
Designed to be compatible with the Apple MacBook Pro & Air devices.
The magnetic DC connector boasts a quick & easy connection to your MacBook.
A secure connection is highlighted by the bright green LED light indicator.
The LED light will turn amber to indicate that your MacBook is successfully charging.
The smart, compact charger is perfect for travelling & neatly storing your cable.
.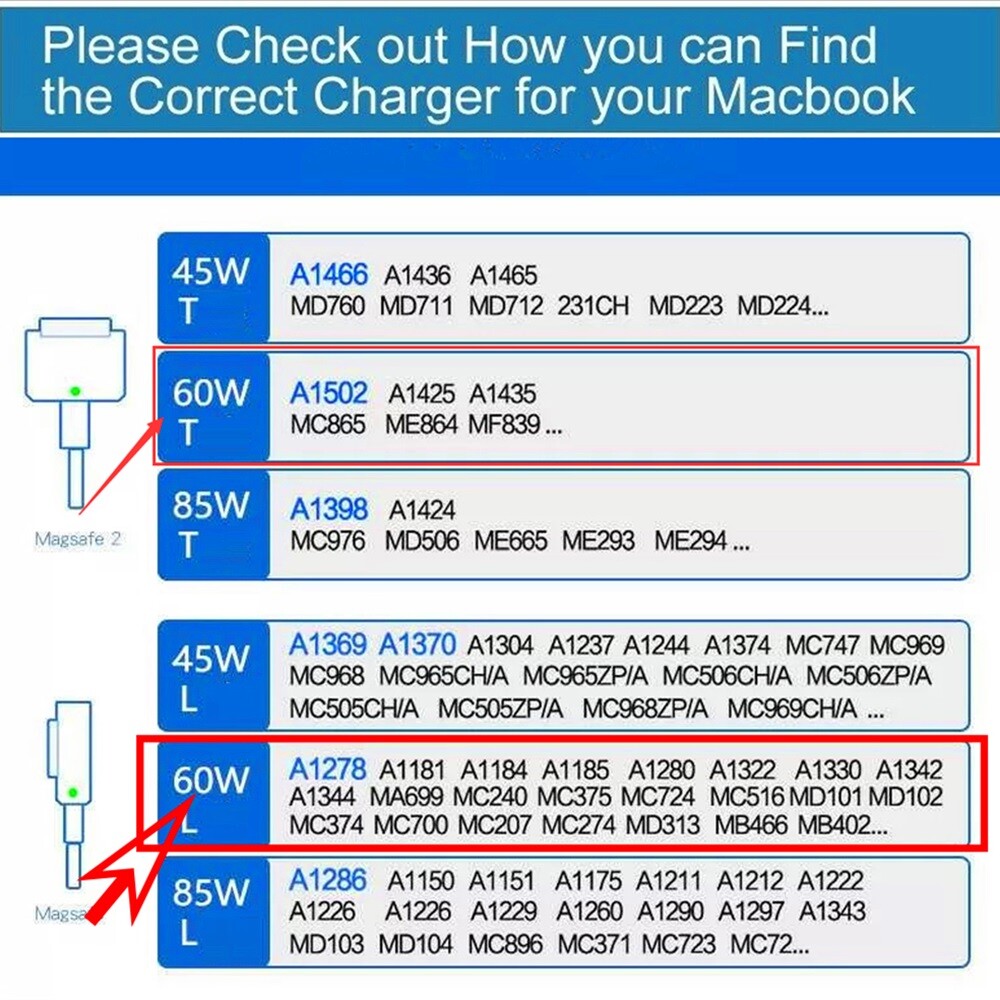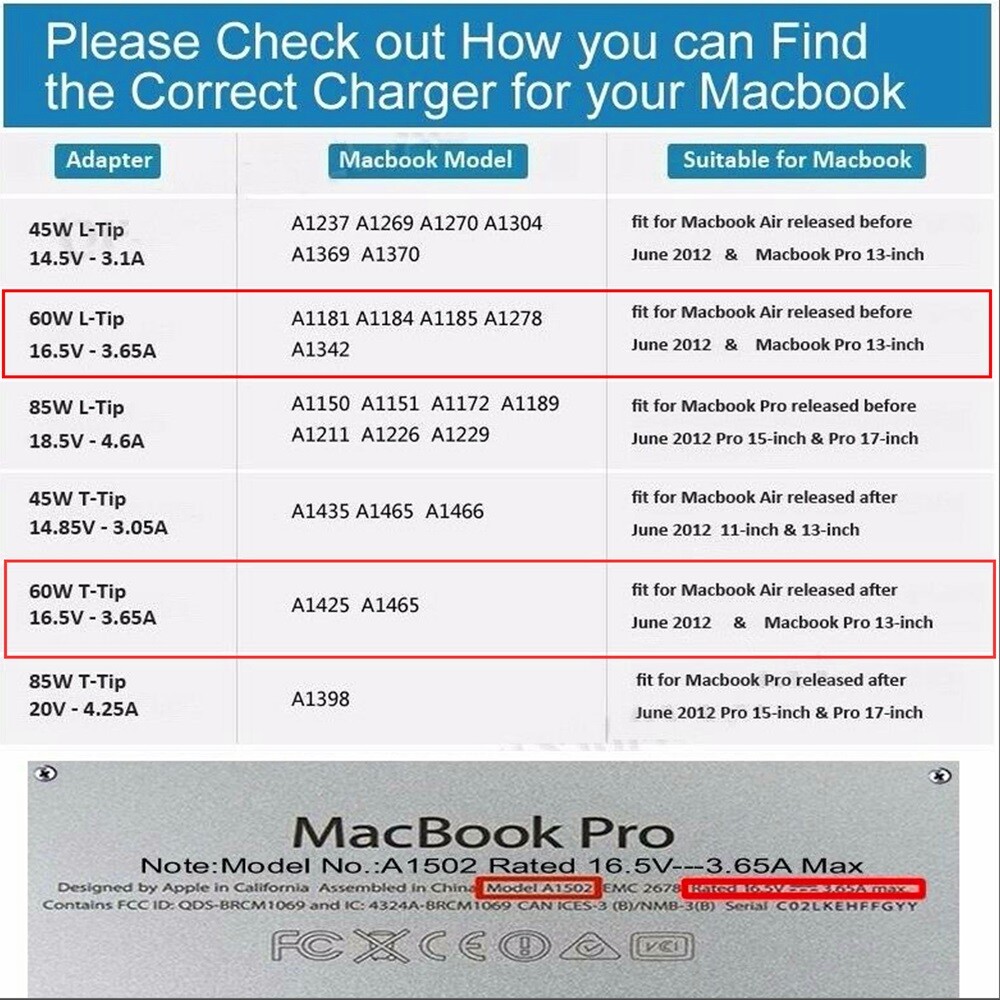 Similar products
Customers who viewed this item also viewed
Shipping And Delivery - Free Delivery Cost Inside The UK As Standard.

Anyell